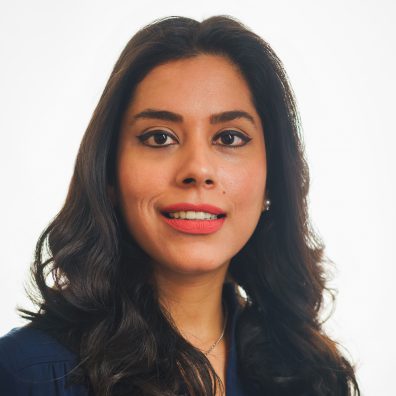 Nikita Malik is a Strategic Analysis Principal Analyst, specialising in Counter-Terrorism. She has published several ground-breaking reports backed and endorsed by the United Nations Children's Fund (UNICEF), the United Nations Educational, Scientific and Cultural Organization (UNESCO), Child Soldiers, Solidarity for Refugees, and Child to Child.
Nikita has presented findings and evidence to EU and UK Parliament, the Foreign and Commonwealth Office (FCO), the Department of State (DoS), the EU Radicalisation Awareness Network (RAN), and the United Nations.
Nikita holds a BA (Hons) in Economics and Management and an MSc in South Asian Studies, both from the University of Oxford. She also holds a MSc in Middle Eastern Politics and Arabic from SOAS, University of London. Nikita grew up in the Middle East and worked in Jordan from 2010 to 2014, conducting projects in Iraq, Palestine, and Syria. She is fluent in four languages.
In 2018 Nikita was honoured by Forbes Magazine as a 30 under 30: an influencer in law and policy.